Hello ajitk or whomever!
I'm using Distill to give a quicker response time for an item listed for sale on Reverb.com
More static sites have been working great, however dynamic queries seem to be a problem and show immediate changes depending on the Distill agent.
For example, a query like
https://reverb.com/marketplace?query=machinedrum&sort=published_at%7Cdesc
Returns the following-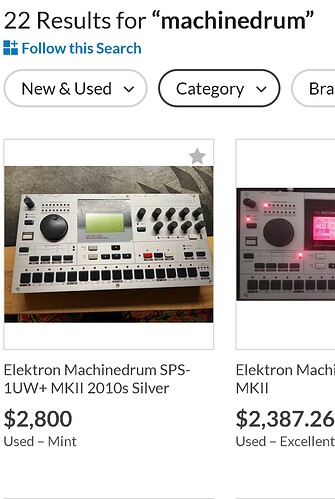 But if I focus on the
XX Results
the title of the listing
or the price
I get erroneous changes listed when the next ping occurs because even though there have been no updates to the latest listing, the page resizes, the currency changes (differently geolocated?) or the tables are ever so slightly off from the last check.
Any tips? It seems like this is more text and not visually checked as it doesn't scan through the image once rendered, but perhaps I'm missing something useful.
Thanks!