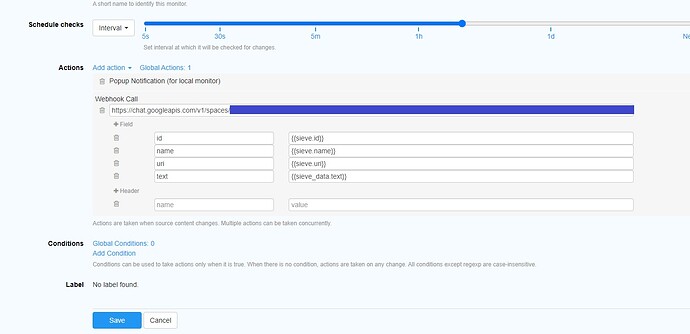 Hello,
I'm just starting using Distill for my busisness.
Usually I use Email Alerts for notification, but I really want to post it to Google Spaces, in which multiple users are in.
I got an webhook URL for Google Spaces as attached, but don't know what options and headers I have to add.
Or is there anything I need to do on Google?
I look forward to hearing from you soon.
Thanks.
Kiyo