I installed the Distill Web Monitor add-on in Firefox, but there is no drop icon


What can be the reason?
Can you check if you need to ping the extension to the toolbar? Checkout the following screenshot to know how to do that: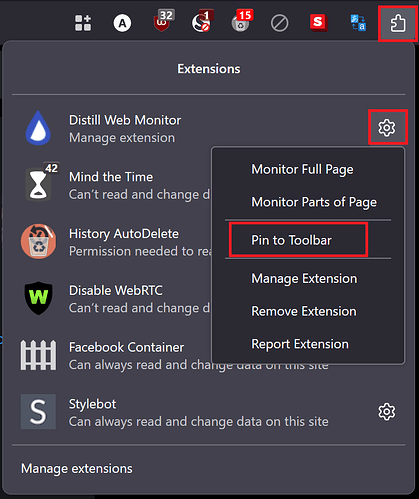 Many thanks for the answer, but I don't see "Pin to Toolbar".
I am using Firefox in Windows 10.
Can you share a screenshot of what you see?